Deliver Us From Evil (DUFE)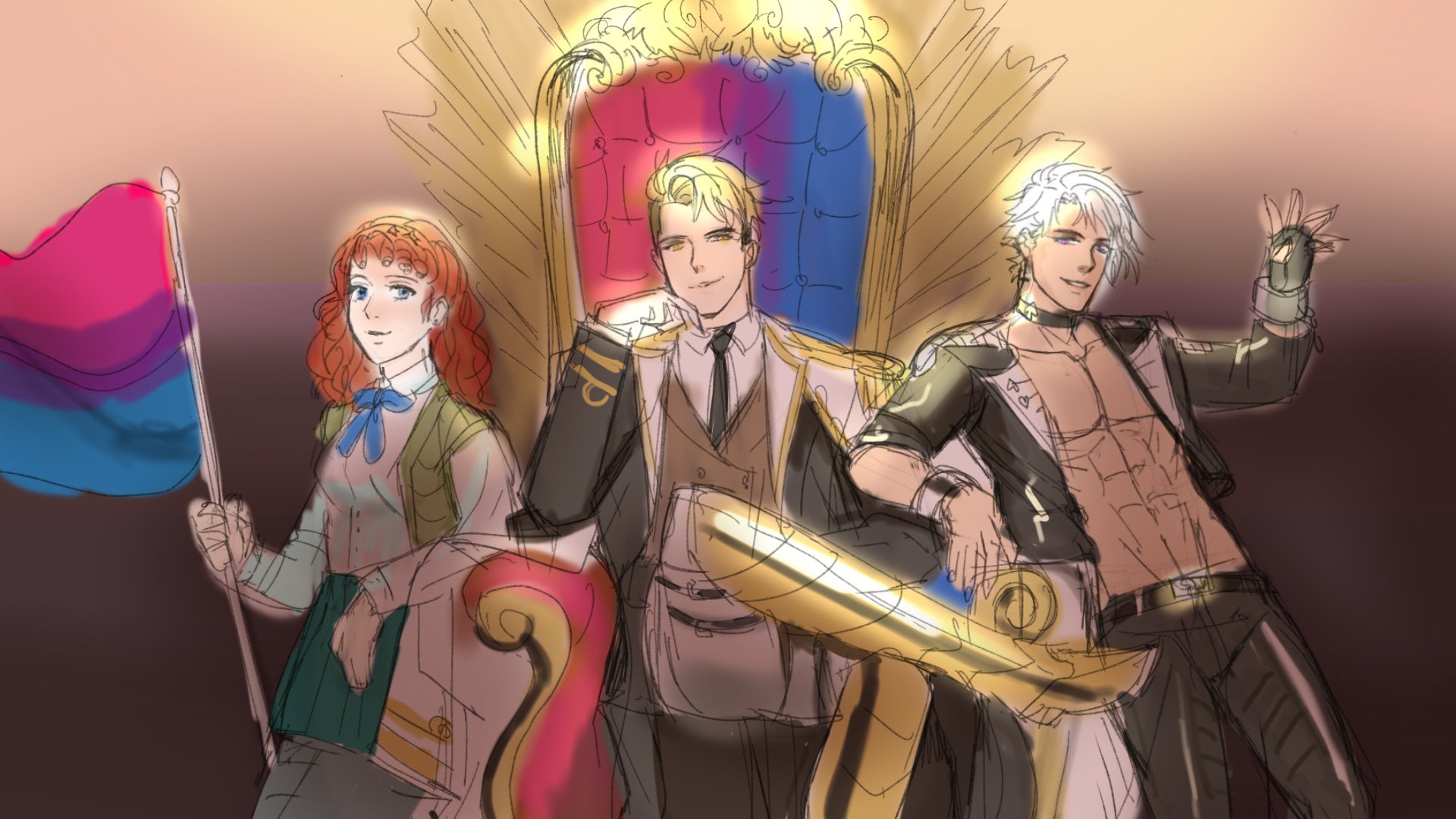 [A sketch from Crysil for pride month]
In light of recent events and comments, the folks and I at team DUFE wanted to let you know that we have made a solid decision about our proposed DLC for the Keldran route.
To put it simply, players who choose to pursue this route will not only be attempting to romance Keldran, but enter a polyamourous relationship with him and other LI Ace. The reason behind this lies in the fact that we want to include a wide range of sexualities and relationships not often represented in Otomes and visual novels.
In both the prologue and the Michael routes, it is hinted that Keldran and Ace are in an open, on-and-off again relationship. Ace is an incubus and therefore has slept with many people of different genders and will do so. However, in terms of romance he is completely besotted with MC and/or Keldran.
On a personal note, many of my friends who are in poly relationships explain that the key to it is communication, something that Ace and Keldran are willing to open the way for MC to pursue, based on player choice.
With the release of games such as Supergiant's Hades giving you the option to pursue a poly relationship with the two main love interests, greater representation in video games and visual novels is sorely needed and we want to do our part to give people in open/poly relationships a voice and the feeling of being seen.
While we understand that this may not be everyone's cup of tea, relationships like what we're planning on writing do exist and if that's not for you, we have two lovely character routes already here for you to enjoy. Love wins with Team DUFE.
To make this possible, help us reach our goal here: https://ko-fi.com/galengames

Respectfully,
Rico & DUFE team
Get Deliver Us From Evil (DUFE)