Deliver Us From Evil (DUFE)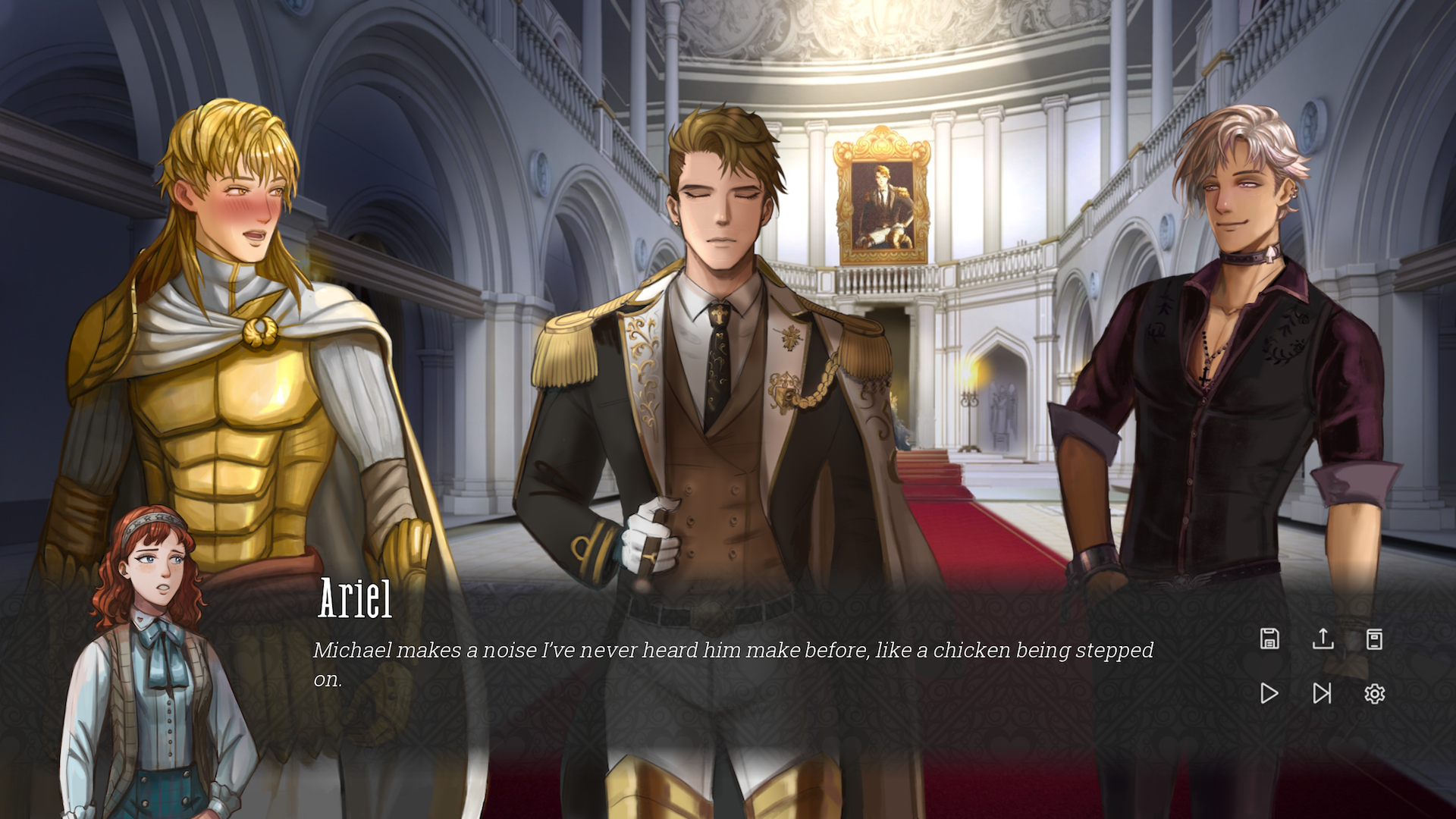 Deliver Us from Evil is an Otome Jam game created and headed by Crysil, featuring a cast of characters with personalities of biblical proportions. Angels, demons, and all wonderful things in between, this game has a little something for everyone and I could not be more proud for being part of this team.
When I was first approached by Crysil to be a writer for the common route on this project, I was a little nervous admittingly. My previous experience and writing training had been primarily focused on screen, stage, and TV writing up until this point so I wasn't sure formatting wise how I could do this.
However, once I got an overview of the project and saw the art for the LIs well, I was hooked and determined to help make this a reality.
OUR PROCESS: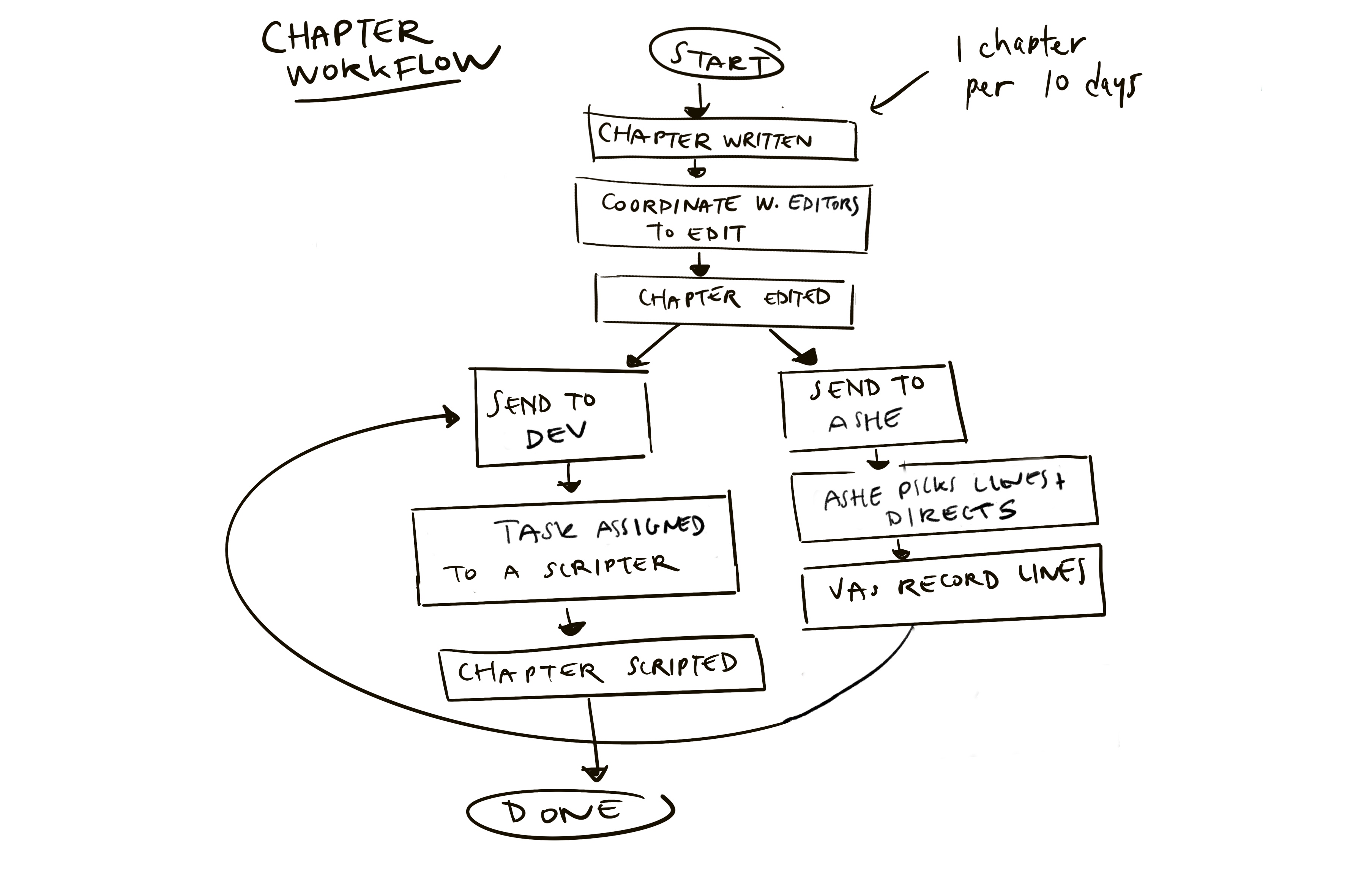 The process started after the majority of the crew were brought on and the proposed schedule was posted into the crew's Discord server. After that, it was brainstorming time. Thankfully, the majority of the writers were based in the BST/BST+1 timezones so it was easier to coordinate meeting times. It took a bit to get the preliminary outline out, but once we got the prologue route done I was rearing to go.
At first, there were a few false starts as it was, as stated before, my first time writing for a visual novel and I had only few examples given to go off of. However, after I got my first chapter to the editors the format became second nature and writing the second chapter was easier.
It was around this time that the fire got lit under our behinds when somehow, one month had passed and so much of the writing was missing either due to health reasons/work. To make up for it, I agreed to take on both the endings for one route and the bad ending for another route. Thankfully, by some miracle or other, all the writing was completed in a timely manner and then from then on all I had to do was sit back and watch the rest of the team take off. It did help that Crysil is a crazy talented artist so the concepts and sketches she provided throughout were one helluva motivator!
OUR CAST: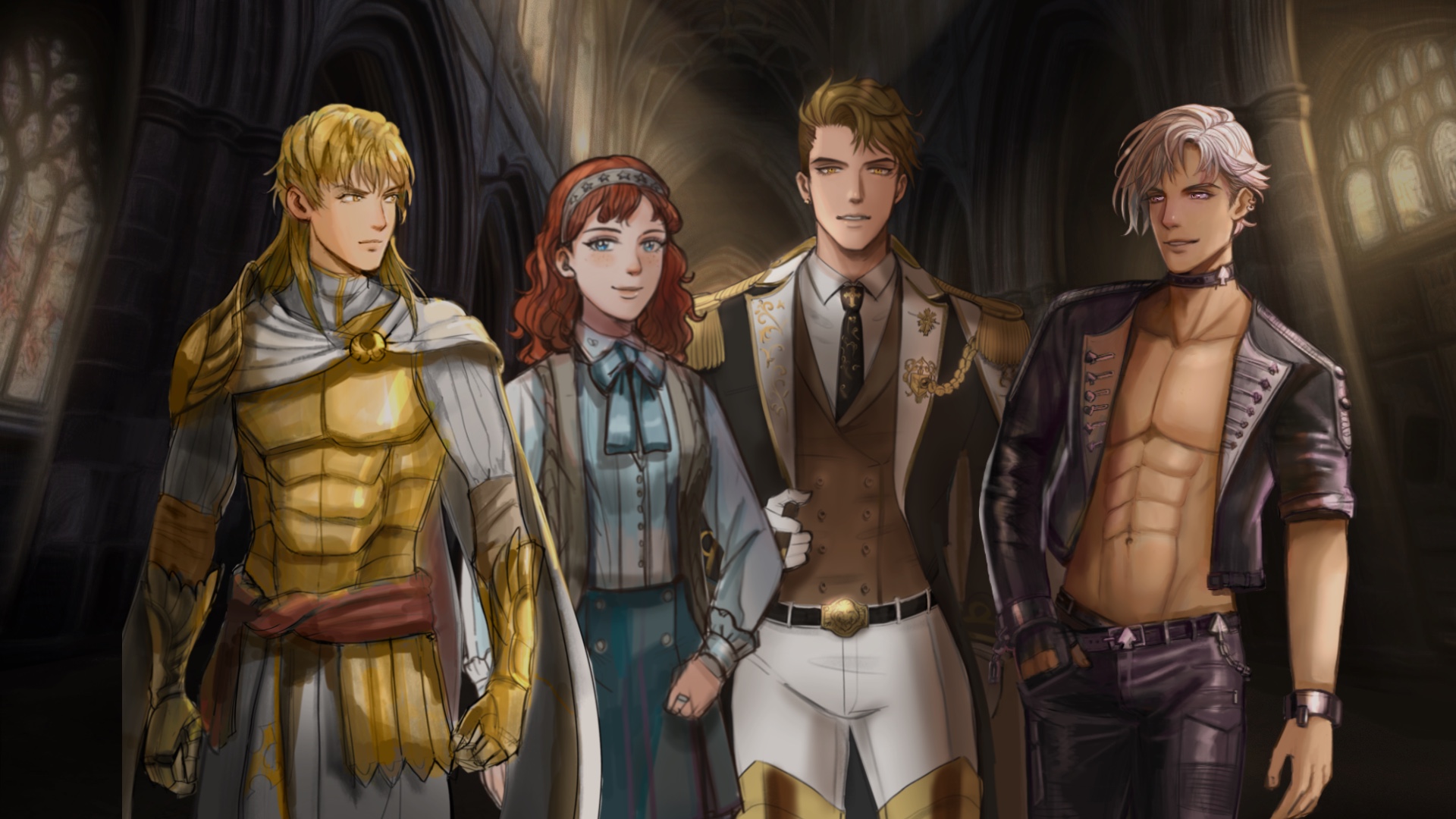 One of the things that made me the most excited was the performances of the voice actors as they got their lines in. All of us were given a say on who to cast for (my personal favorite) character Keldran, our only voiced NPC and cameo character from Crysil's much-larger upcoming VN Dual Chroma. Needless to say, Alex, Brad and Ryan all delivered so incredibly well in their roles! The enthusiasm that Ryan has in particular for these characters is infectious.
Of course, with every project there were bumps in the road and as the project moved from scripting to coding there were bugs and fine lines to be addressed. But, at the time of writing this, I am nothing but impressed with how much this team has accomplished in a short amount of time.
For this being both my first experience in Otome Jam and writing for an Otome style game, I value this time immensely and I am so excited with how many opportunities this will lead on to.
Who knows, maybe one day I'll return to this particular story and its cast of enticing characters.
Anyways, Deliver Us from Evil releases in one week, so (as Keldran would say) play the game, peasants 😋 This team has worked very hard on this and it would mean the world to us to see it reach as many people as possible ❤️
Signing off for now,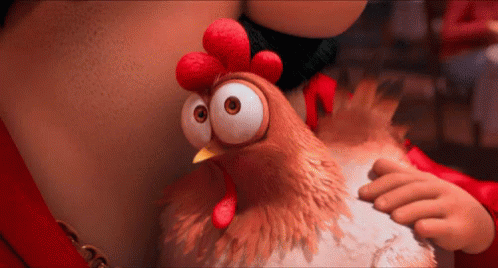 Get Deliver Us From Evil (DUFE)