Deliver Us From Evil (DUFE)
On Thinking, Overthinking and Stone Setting: An Editor's Perspective
---

"What does it mean to be an editor?"
Now, I'm not one to wax poetic or lyrical - but I am an overthinker. Anyone who talks to me for any length will corroborate with that. And the question above isn't really a philosophical one, either - copy editors have their particular tasks, as do peer reviewers and others in the industry.
Having been a peer reviewer for my university's research journal for some years, I'm used to looking over writing, to say the least. My long-time love affair with otome games (2022 marks a whole decade!) also means that I'm somewhat familiar with how to woo 2D pixel men. I jumped at the chance when the DUFE team was looking for a copy editor because let's be real - one of the best perks of being on a dev team is that you get to see the goods before everyone else. 😏
But I came across a unique conundrum with DUFE - how do you make good writing even better? DUFE's writing team is exemplary and I found myself often saying "oh crap, this is so good—OHH he did what? Whoa, no way—WAIT I'm meant to be editing this!" People often liken editing to the act of "polishing the jewel in the rough" but what I found here were already well-cut jewels. How could I improve upon that?
So, I began to dig deep into researching what makes for a really good otome, from a writing perspective. Comparing OELVNs to Japanese commercial otome to mobile otome, I began to take extensive notes on characteristics between all these varieties and began to discover all sorts of things: the relationship between the narrative world and its characters, how a writer uses the combination of narration and thought to give their protagonist character while simultaneously allowing for the reader to have a sense of immersion and even how pauses are written into dialogues for effect. And I did my best to convey all this information while doing my part in DUFE.
In the end, it was less like polishing a jewel in the rough; instead I was setting the stone so that it could look its best in the jewellery - and that's the best place for an editor of any type to be, really. Quality control of any type seems like a thankless task sometimes but when you realise that someone out there believes you can be the one who presents the work in the best way possible? Well, that's one heck of a responsibility and who am I to back down from a challenge, anyway?
How does all of this come out? Well, dear reader, I leave that answer in your capable hands as you play through this VN. From my end, though, I will absolutely cherish all the experience I have gained in this project. Hopefully, with your support, I'll have the chance of revisiting these wonderful characters in the future!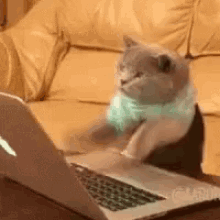 Get Deliver Us From Evil (DUFE)