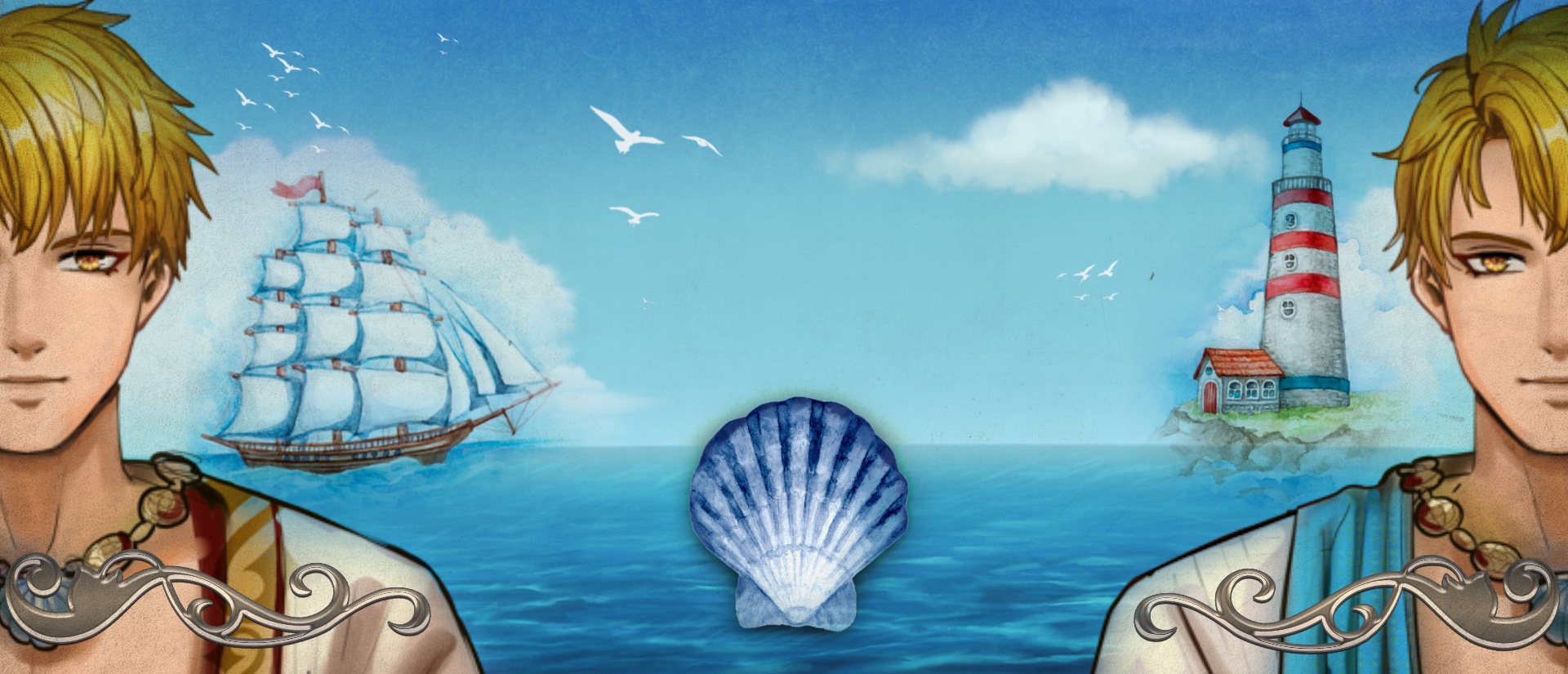 Dual Chroma: Far Shore
A downloadable game for Windows, macOS, and Linux
Do you hear that voice that calls out to your heart?
Dual Chroma: Far Shore is a short otome game taking place in the fantasy world of Aradal; a rich land with a storied history you can begin to explore. Choose your pronouns and play as an islander living at the edge of the world, enjoying spending your days on lush beaches with a handsome stranger. Your choices and personality will shape how Kassian, the mysterious traveler, views you.
Will you listen to the voice, or ignore it?
How will your story end?
Length: ~1-2h
1 romanceable character (Kassian)
3 unlockable CGS
2 endings
Partially voiced
Made for NanoRenO 2022
Team:
Art/Director/UI/Programmer : Crysil
Writer/Scripter/Directing Assistant: LunaMakaio
Music/SFX : Ednar Pinho
Scripter: Rowanty

Editor/PM Assistant: illegalileo
VA direction: Ashe Thurman
VA (Kassian): Dane Braddy
Beta-testing: Allie Vera, Awiola
PRESS KIT: here
| | |
| --- | --- |
| Status | Released |
| Platforms | Windows, macOS, Linux |
| Rating | |
| Author | Galen Games |
| Genre | Visual Novel, Adventure, Interactive Fiction |
| Tags | amare, Anime, Dating Sim, Fantasy, LGBT, Otome, Romance |
Purchase
In order to download this game you must purchase it at or above the minimum price of $2.61 USD. You will get access to the following files:
FarShore-1.0-pc.zip
272 MB
FarShore-1.0-mac.zip
237 MB
Comments
Log in with itch.io to leave a comment.
Please keep all comments spoiler free or tag them for people who haven't played the game 😊
ok I cried omg I wished they got to be together they would of been great together thanks for the story
Sorry at bother you, but when you say that you wish they were together, do you mean that no matter if it's the good or bad end they don't stay together?
Hey thanks for your interest ☺️ they may or may not end up together but we kindly ask that you don't ask for spoilers in the comment section. We have a guide for both endings in the devlogs if you want to play through 😊
really loved the game! the ending music is perfect
hiuahsuau this game was so goood!! I loved Kassian!! ToT <3333
Love the game, and Kassian just made my heart go POPPPPP! (probably not healthy)
So good! I'm still thinking about the ending... also Kassian was SO handsome, I fell in love with the cgs and his voice!
how is it that his eyes always feel like "bedroom" eyes?!? But I guess it's bedroom everything, the dude is gorgeous.
We don't want to spoil anything but you can check the walkthrough we just posted for help 😊 We hope you enjoyed the game so far!
All I can say is that this is Magnificent
Gorgeous! The art, the characters, the conversations, the story
I'm pretty invested in the lore of Far Shore now :D
Do you intend to continue with this setting? *-*
Thank you! Yes we'll do at least one more game in the same setting 😊
I loved it!! It was bittersweet but the experience was very much worth it!! The writing, art, & voice acting were top notch. Great job and congrats on release! :D